Like us on FACEBOOK San Fernando Pawnshop
Dec. 6, 1996, marked the first annual National Pawnbrokers Appreciation Day. The chosen date of Dec. 6 was no accident - it's also St. Nicholas' day, the patron saint of pawn broking.
During the Middle Ages, certain usury laws imposed by the Church prohibited the charging of interest on loans, thus limiting pawnbroking to people who had religious beliefs outside of the Church. Out of economic necessity, and because of problems in the banking system, pawnshops made a resurgence in later years. The House of the Lombard operated pawnshops throughout Europe. Legend contends that they even counted royalty, such as King Edward III of England, among their clientele during the 14th century. The symbol of the Lombards' operations was the three gold balls that still remain the trademark.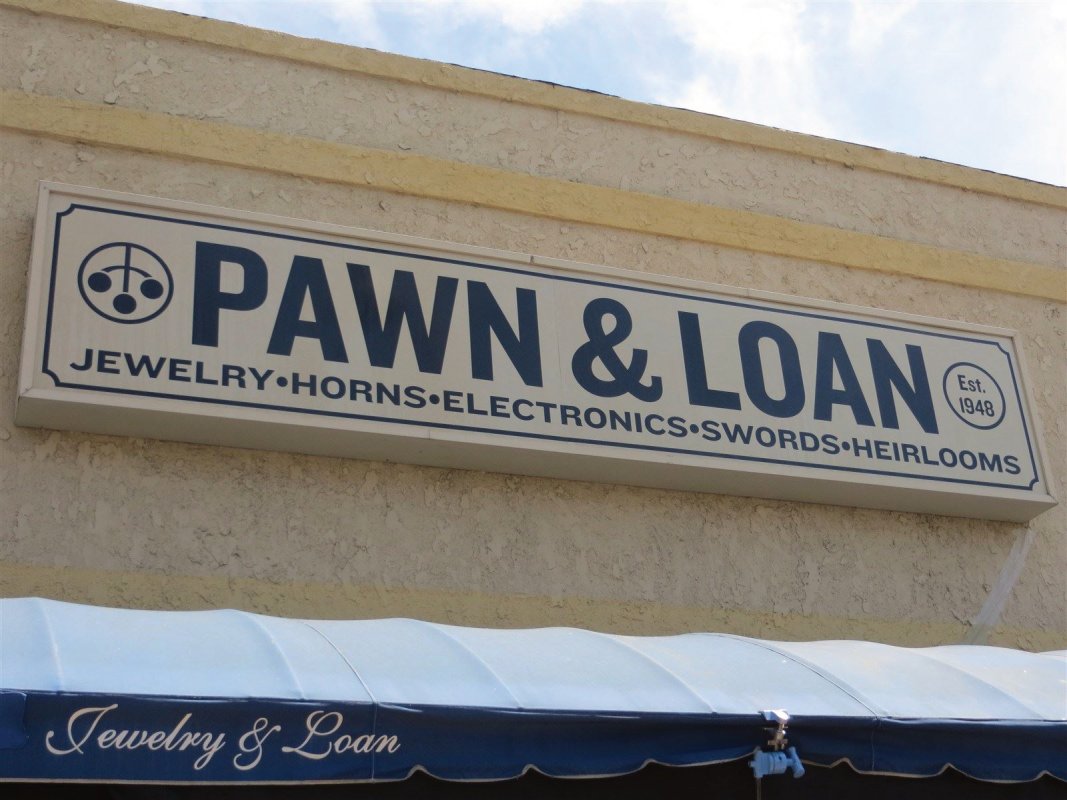 The universal symbol of pawnbroking is three gold balls and is one of the most easily recognized in the world. The Medici families in Italy along with the Lombards in England were moneylenders in Europe. Legend has it that one of the Medicis in the employ of Emperor Charles the Great fought a giant and slew him with three sacks of rocks. The three balls or globes later became part of their family crest, and ultimately, the sign of pawnbroking.

¨ The Nursery Rhyme "Pop Goes The Weasel" refers to pawning. A weasel is a shoemaker's tool and 
to "pop" is to pawn. "That's the way the money goes... Pop goes the weasel."
Pop and Weasel?
These words are derived from Cockney Rhyming slang which originated in London. Cockneys were a close community and had a suspicion of strangers and a dislike of the Police (they still do!) Cockneys developed a language of their own based roughly on a rhyming slang - it was difficult for strangers to understand as invariably the second noun would always be dropped. Apples and Pears ( meaning stairs) would be abbreviated to just 'apples', for instance, "watch your step on the apples". To "Pop" is the slang word for "Pawn". Weasel is derived from "weasel and stoat" meaning coat. It was traditional for even poor people to own a suit, which they wore as their 'Sunday Best'. When times were hard they would pawn their suit, or coat, on a Monday and claim it back before Sunday. Hence the term " Pop goes the Weasel"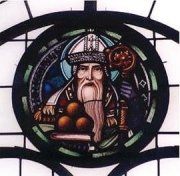 A pawnbroker accepted Queen of Spain, Isabella of Castille's royal jewels as collateral to finance Christopher Columbus' expedition ships, the Nina, the Pinta, and the Santa Maria for their voyage to America. Queen Isabella's quote inscribed on the statue, "Columbus' Last Appeal to Queen Isabella," in the rotunda of the California State Capitol says: "I will assume the undertaking for my crown of Castille, and am ready to pawn my jewels to defray the expenses of it, if the funds in the treasure shall be found inadequate."
/